Cuso International Central
Volunteers for the World
Category:
Non-Profit
Jessica Dubelaar
Feb 24 2011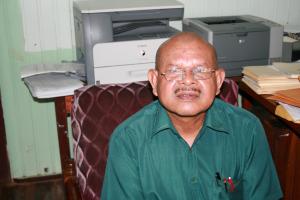 Dariel Krammer discusses the education system in Region One Guyana and CUSO-VSO's role in supporting literacy and special education initiatives there. Region One faces many educational challenges, including insufficient teacher training. The region is ...
Jessica Dubelaar
Feb 24 2011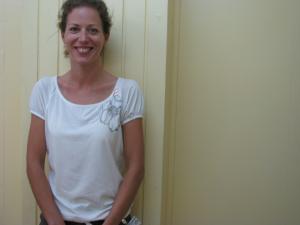 Occupational Therapist Sarah Verveld is a volunteer from the Netherlands. Sarah is currently the only Occupational Therapist in all of Guyana. She is working to train Rehab Assistants to fill the skills gap. Rehab Assistants graduate from an 18-month p...
Jessica Dubelaar
Feb 24 2011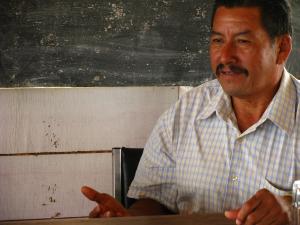 Sydney Allicock is the Chair of the North Rupununi District Development Board. He is considered by some as "one of the most respected and dedicated leaders in Guyana". Listen to him discuss the challenges and opportunities faced by Amerindian communiti...
Jessica Dubelaar
Feb 24 2011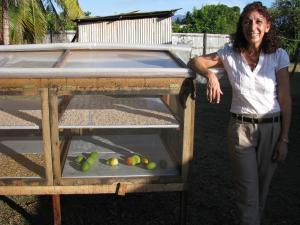 Behi Barzegar is a Food Technologist working with the Helping Hands Women's Group (HHWG) in Lethem, Guyana. She's using her experience in food manufacturing in the UK and her Master's in International Development to assist the HHWG improve their busine...
Jessica Dubelaar
Feb 23 2011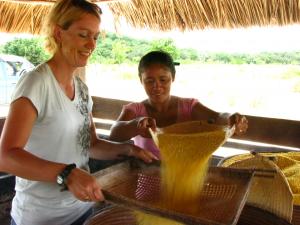 Heather Cobb is a Canadian volunteer working with the Wowetta Women's Group - a group that processes Cassava to generate income for their community. Heather works closely with Priscilla Torres, the group's President to improve the group's business prac...
Jessica Dubelaar
Feb 23 2011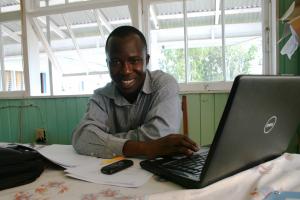 Joseph Wangija, a volunteer from Uganda, is a Special Education Needs Specialist working with schools in Region 1, Guyana to develop inclusive education programs to integrate children with disabilities in to the school system. Stigma and lack of resour...
Jessica Dubelaar
Feb 11 2011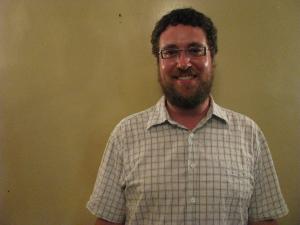 Chris Little is a CMA working as a Financial Manager with Scotiabank in Toronto. Through Scotiabank's partnership with CUSO-VSO, Chris is currently in Guyana where he is sharing his skills with a women's group and carpentry school. Listen to Chris as h...
Jessica Dubelaar
Jan 18 2011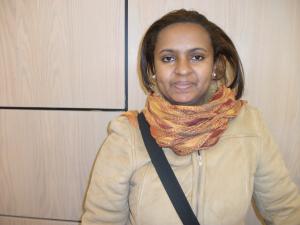 Ethiopia, like many parts of Africa, is affected by a serious "brain drain" of skilled professionals who have left the country. CUSO-VSO, VSO Ethiopia, AHEAD, and ABIDE are working together to implement a diaspora volunteering initiative that aims to c...
Jessica Dubelaar
Nov 29 2010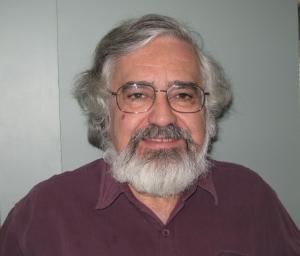 Belleville resident Greg Meehan knows first-hand the impact that volunteering internationally can have. Greg volunteered with CUSO-VSO twice in his lifetime, first in 1972 as a 22-year old straight out of university and then almost 30 years later right...
Jessica Dubelaar
Oct 23 2010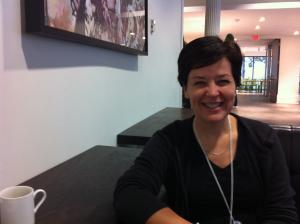 Linda Whittaker is not your typical accountant - she spent a year with CUSO-VSO in Gujarat State in India sharing her financial and management skills with an organization supporting people living with HIV and AIDS. Find out more about her experiences i...
About Jessica Dubelaar
I'm a Public Engagement Officer with Cuso International based out of Toronto, ON. I joined Cuso International after five years working with NGO coalitions in Atlantic Canada and Ontario. Through my own work overseas in Ghana and Nigeria I've experienced first-hand how transformational international volunteerism can be.
Click here to see the full author's profile
Recent Episodes
Dariel Krammer, Regional Education Officer, Region 1 - Guyana
Sarah Verveld, Occupational Therapist - Guyana
Sydney Allicock, North Rupununi District Development Board - Guyana
Behi Barzegar, Food Technologist, Helping Hands Women's Group - Guyana
Heather Cobb and Priscilla Torres - Wowetta Women's Group, Guyana
Joseph Wangija - Special Education Needs Specialist, Guyana
Scotiabank Volunteer Chris Little in Guyana
Tinebeb Berhane, VSO Ethiopia Diaspora Program Manager
Greg Meehan, Nigeria 72-75 and Ethiopia 00-01
Linda Whittaker, India 09-10 - #8